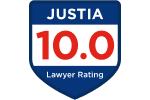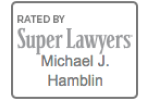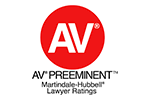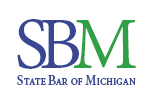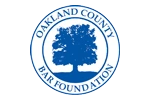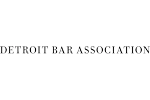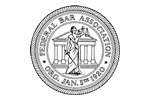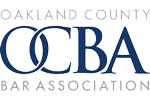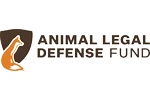 The Legal Aspects of Choosing a Name for Your Michigan Business
One of the most important assets a business can have is its name. A business name sets the tone and marks the brand of the goods or services offered by a company. In Michigan, business names are registered with the Corporations Division of the Michigan Department of Licensing and Regulatory Affairs.
Possible names for Michigan corporations, limited liability companies (LLC's) and limited partnerships can be pre-cleared by using the name availability search utility on the Corporations Division's website. You can also call the Corporations Divisison and obtain pre-clearance over the telephone. The purpose of pre-clearing a business name is to reduce the chances that a business's organizational documents will be rejected by the Corporations Division because of a name conflict. That said, pre-clearing is not the same as reserving a name. It is possible for a name to be pre-cleared in the state's name database only for a conflict to be discovered when an examiner actually sits down to review the business organization documents.
The Corporations Division maintains a list of the names of all domestic and foreign corporations, LLC's and limited partnerships that have been duly formed or registered under the laws of the State of Michigan. The Corporations Division will not accept business organizational documents for filing if the business's name conflicts with the name of a business that is already registered with the State of Michigan. A business name will conflict if it is not distinguishable from other business names on the records of the Corporations Division. A business name is distinguishable if it contains one or more different letters or numerals, or if it has a different sequence of letters or numerals from other business names on record.
Although that standard may seem simple enough, it gets a little bit more complicated because there are a number of terms and characters whose presence or absence will not make a name distinguishable. The Corporations Division has published an online memo giving guidance on determining whether a business name will conflict with other business names already registered with the Corporations Division.
It is essential for Michigan business owners to understand that just because the Corporations Division registers a business name does not necessarily mean that the registered name is protected against infringing use. Business owners must understand the difference between the rights conferred by registering a business name with the Corporations Division and the rights to use a name or trademark to identify goods or services.
Registration of a business name by the Corporations Division simply means that the business has complied with the Michigan law that prohibits someone from using a name that is not distinguishable from other business names on the records of the Corporations Division. The registration does not mean that someone else is not already using that name in connection with providing similar goods and services. Even worse, if someone was already using a name at the time it was successfully registered by someone else with the Corporations Division, trademark law may prohibit the use of that name by the person who registered it with the Corporations Division.
This means that a new start-up company may have to scuttle its plans for its business name if it receives a "cease and desist" demand or is hit with a trademark lawsuit seeking an injunction and/or money damages, even though the start-up company registered its business name with the Corporations Division. To prevent this from happening, a new business should conduct a thorough search of possible names in order to decide how protectable any particular business name will be if it is adopted and whether the name will infringe on someone else's trademark.
As if that weren't enough, there are Internet issues to consider when naming a business. Most businesses would prefer to use their corporate name as their web address. Examples of this include www.apple.com for Apple Computer and www.microsoft.com for Microsoft. But, registering a business name with the state authorities does not necessarily give substantive rights to an Internet domain registration for that name. Internet domain names are given out on a "first-come, first-served" basis, and business name registrations with state agencies have no effect on whether a particular Internet domain name is available. The Internet Corporation for Assigned Names and Numbers (ICANN) has a Internet domain name dispute resolution process – the Uniform Domain-Name Dispute-Resolution Policy – for those who believe someone has wrongfully registered an Internet domain name.
As detailed in this article, there are a number of important issues that must be addressed when naming a Michigan business. A good Michigan business lawyer can help businesses with clearing possible names to use in connection with their activities.
Please feel free to contact Michigan business and corporate lawyer Michael J. Hamblin for more information on how he can help you with your legal needs.
Client Reviews
Contact Us
1

Experienced Legal Professional

2

Achieve Your Goals

3

Contact Us Today
Fill out the form or call us at
(248) 763-6195
to schedule your case evaluation