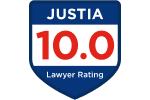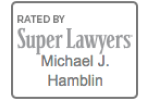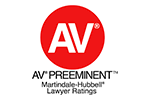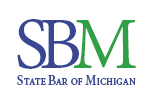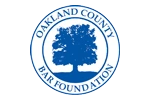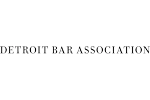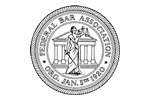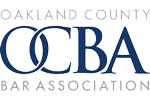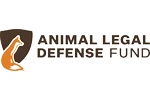 Probate Litigation
While most estates go through the probate process without issue, when a probate dispute arises, it can not only delay the process significantly but also inject unwelcome uncertainty. If you are concerned about possible probate litigation, it is imperative that you promptly reach out to a Michigan trust & estate litigation attorney to discuss your options. As a Michigan probate litigation attorney, I effectively advise and represent individuals in a wide range of probate litigation matters. I have more than 20 years of experience personally handling complex and highly contested probate disputes in pursuit of the best possible outcome for his clients.
What Is Probate?
Probate is the legal process in which the court appoints a personal representative who is ultimately responsible for distributing estate assets according to the terms of the will. If someone dies intestate or without a will, their estate must still go through probate.
What Is Probate Litigation?
Probate litigation refers to a range of disputes, most of which relate to the legal validity of wills and trusts. These challenges are referred to as trust contests.
Both wills and trusts have strict requirements that must be met; otherwise, the document has no legal effect. For example, you must have testamentary capacity to create a valid will in Michigan, meaning you know what assets you own and the legal significance of executing a will. Similarly, a trust or will created as a result of fraud or undue influence is also invalid. Probate litigation involving will and trust contests is often initiated by one or more disinherited heirs who feel that the documents presented to the court do not reflect their loved one's intentions.
Examples of Situations That May Lead to Probate Litigation
One example of a situation that could lead to probate litigation is a scenario where a parent leaves one child a disproportionately larger inheritance in their will than their other children. Another example is a situation in which a parent's new spouse receives most or all of their assets as a result of a recently executed will. Of course, these cases are all very fact dependent as there may have been a good reason for the deceased to modify their estate plans towards the end of their life. On the other hand, it is possible that a child or a new spouse exercised undue influence over the parent. For example, if the child threatened to send a parent to a nursing home unless they disinherited all other children and left everything to them, it is likely the court would find the will invalid.
Probate litigation involving a trust may come up if family members learn that the deceased had a trust that they were unaware of and did not list them as beneficiaries. The existence of an unknown trust can have a major impact on a family's inheritance because trust assets do not go through the probate process. Thus, any assets in the trust are not among those that are available for distribution to heirs. Trusts that are created late in life and conflict with the terms of a will may be a red flag that some other force was in play.
Discuss Your Probate Dispute with a Seasoned Michigan Trust and Estate Litigation Attorney
If you worry that a probate conflict is threatening your expected inheritance or that of your family members, please feel free to reach out to me. I am a dedicated Michigan probate litigation lawyer who is committed to advocating on behalf of my clients in an effective and efficient manner. I routinely handle all types of probate litigation matters, including trust disputes, will contests, breaches of a trustee's fiduciary duties, and more.
Client Reviews
Contact Us
1

Experienced Legal Professional

2

Achieve Your Goals

3

Contact Us Today
Fill out the form or call us at
(248) 763-6195
to schedule your case evaluation